This guided meditation for chronic or acute pain uses two research-proven methods for pain management: it provides pleasant diversion for the mind with positive, healing guided imagery (good for chronic pain); and it offers guidance for facing and softening acute pain, such as muscle spasm, injury or post-surgical pain.
Details
Guided imagery is a complementary, mind-body therapy that consists of healing words and images, set to soothing music, to achieve specific healing or wellness goals. A separate track of affirmations provides quick relief in a briefer format that can be enjoyed while engaged in other activities. Repeated listening once or twice a day for 2-3 weeks ensures maximum impact.
Through relaxing around and through physical or emotional pain, refocusing the mind, and marshalling serotonin-elevating images of love, gratitude, safety and peace, muscle aches, joint pain can subside, minimized or even transformed. The track list is as follows:
Introduction (6:00)
Guided Imagery (14:46)
Affirmations (22:41)
This gentle but powerful pain relief meditation was written and narrated for Health Journeys™ by guided imagery and holistic health expert Belleruth Naparstek, scored to the exquisitely soothing music of Steven Mark Kohn, and produced by the Cleveland Orchestra's Bruce Gigax.
This empowering program has been found effective for many kinds of chronic pain management, for conditions as diverse as pancreatitis, fibromyalgia, muscle spasm, emotional pain, joint pain relief, headache, gastric distress and back pain.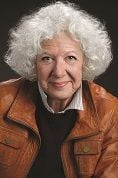 Belleruth Naparstek
Belleruth Naparstek AM, ACSW, is a clinical social worker, author, and creator of a large library of guided imagery programs that target specific health and mental health challenges. She is known for introducing guided meditation to mainstream health systems and co-founded Health Journeys with George Klein in 1991.