Jenny Leyh is a mother, freelance writer, cancer survivor and integrative health advocate living in Haddon Heights, New Jersey.
Hearing the words "you have cancer" was devastating. It was a life-altering diagnosis that caused time to stand still. But once a plan was established and the treatment began, the fear and unknowns morphed into empowerment. My medical team kept a close eye over everything that I did, and it was comforting to know that I wasn't facing this alone.
But once active treatment ended and my calendar went from being filled with appointments to a light schedule of check-ins, the anxiety and fear once again emerged. "You're cancer-free," said my doctor, and life was supposed to move on. While everyone around me was celebrating, I once again felt alone and afraid of this new unknown.
Just as a cancer diagnosis calls for a plan of action, so does life after cancer.
A Whole Person Approach to Life After Cancer
While combating the side effects of chemotherapy, dealing with pain after surgery, and radiation burns, doctors will often prescribe medications or recommend the use of complementary practices. Physical therapy or nutritional counseling can address pain and help restore the body's immune system.
But what interventions can aid in the anxieties and side effects that come along with life after cancer?
Let's explore the path to establishing a new normal after cancer. This has been composed as a step-by-step guide, however, there is no wrong way to navigate life after cancer. Some of these steps will be an ongoing process, such as in the case of the first step, while others can get checked off quickly.
Step 1: Establish a "new normal"
Finding your new normal after cancer is a complicated step and one that may take months or even years. You've been through a traumatic experience—you can't just pick up where you left off. It is crucial that you are patient with yourself and proactive in your efforts. Take advantage of different methods of self-care that will help you to heal your mind, body, and spirit.
For many, healing after cancer is a mindset. It's a decision that must be carefully worked on each day. In part, it means coping with the fear and anxiety of recurrence.
For Tifanie Morataya, leaning on the positive was something that she needed for herself and for her family. When she was diagnosed with breast cancer at age 35, she also found out that she was pregnant. Several doctors recommended terminating the pregnancy but Tifanie was determined to keep her baby. After 14 rounds of chemotherapy and a mastectomy, Tifanie gave birth to a healthy baby girl on March 11, 2017. She named her Zoe.
"What I do is a choice and it's hard," said Tifanie. When she finds her thoughts going to a dark place, she says, "I try to snap myself back—I'm not doing it for me, I'm doing it for them. If I overthought everything it would knock me down, but I choose to lift myself up."
Ask yourself what it is that you live for and then incorporate that into your days, weeks, and months.
It may help to find a physical symbol that you can touch or look at when you find your anxiety building. Some find crystals healing in this way. You could also try meditation when you feel triggered. Listen to calming music. Or simply close your eyes and take five deep breaths. It's important to understand what prompts your individual stress and establish methods of coping.
In his book How Healing Works, Dr. Wayne Jonas discussed how his wife Susan had to tap into her own meaning and purpose for her healing journey to begin after cancer: "So here is the irony of healing and what makes it different than curing: the very wound from which we suffer induces the process of healing. To acknowledge and enter that wounding opens the path to wholeness."
Step 2: Establish a follow-up care plan with your doctor
After the treatment plan ends, a follow-up care plan must be established. Depending on your diagnosis, your doctor may want to continue to have regular check-ins to discuss symptoms and complete physical exams. Some physicians will order blood work or scans as well.
Your doctor may also recommend that you begin to see specialists that will help you navigate any remaining side effects from the treatments received. Keeping an open line of communication with your doctor is critical to ensuring you are comfortable with the plan that is established.
And once that plan is established and you feel comfortable, many of those anxieties stemming from the less frequent check-ins will ease. You are still under the watchful eye of your medical team, after all. It's worth noting that fear and worry may once again swell around the time of your appointments or scans. It's very common for cancer survivors. Prepare yourself for the anxious feelings that may arise by engaging in methods of self-care such as meditation, yoga, or massage therapy.
Step 3: Confront body changes
After all of the medical interventions—chemotherapy, surgery, and radiation—your body will inevitably look and feel different, and that may be a difficult thing to come to terms with. This is both a physical and an emotional challenge.
Get moving!
You don't have to go to extremes to get your heart rate up. Try to find something that you enjoy (dancing, rock climbing, running, yoga). There is significant evidence that shows that exercise is the most effective method of reducing your risk of recurrence. The study found that participants who engaged in at least 30 minutes of physical activity five days per week significantly reduced the risk of recurrence.
Consult your doctor before engaging in any physical activity.
Intimacy
Intimacy is more than having sex. It is about being emotionally close to your loved one. When you are intimate, you can relax and let them know how you really feel. Intimacy is also about being able to accept and acknowledge their feelings.
After going through the trauma of a cancer diagnosis and treatment you might need to rebuild intimacy with the person you love. The goal is for both of you to feel the other's love and respect. You may experience physical, emotional, or mental health effects as a result of your cancer diagnosis and that will have an impact on your intimate relationships.
Sexual intimacy after a cancer diagnosis is another area that may cause stress. There are two components at play here: physical symptoms and emotional symptoms. Sometimes the two overlap. Your body has been through a lot and it's often difficult to "get into the mood," as sex can be painful. It's important that you are patient with yourself as it will take time to feel sexy again and that's ok. This is an area where doctors may be limited in their ability to help, but attending conferences and connecting with other women who have been through a similar experience is a valuable resource.
If the issue is physical, consult your doctor. There are exercises that you can try as well as lubricants or devices such as vaginal dilators that may help you overcome any pain that you may be experiencing.
Keeping an open line of communication with your partner will also help ease the stress. And most importantly: have fun rediscovering your body! Start slowly with a simple make-out session and some hand holding. Female sexuality is complicated and isn't something that can be turned off and on like a light switch—it involves intimacy, stimuli, desire, satisfaction, and arousal.
Step 4: Find a support network
Having a good support system to lean on while you are going through active treatment is crucial to your wellbeing. But once the treatment ends, friends and family assume that life returns to normal. And after cancer, life can often feel anything but normal.
It's important to talk through the complicated feelings that arise after treatment ends. And sometimes the only people who can truly relate are those who have been through cancer themselves.
For Jasmine Souers and Marissa Thomas, life after cancer inspired advocacy. The pair connected through social media at first, but after meeting in person at a breast cancer conference they found that their connection went beyond their shared experience of breast cancer.
"It was a combination between us sharing this weird experience where we were feeling like outsiders among mutual friends," said Jasmine, "and participating in a discussion about diversity and inclusion and realizing it wasn't just black women that felt excluded from the mainstream community. When we left the summit, we pulled research about the barriers women of color face in accessing quality treatment and we used that to help build our vision for the site and our mission to uplift women of color affected by breast cancer by sharing stories that educate, inspire and connect."
They wanted to create a platform for women of color who were currently undergoing treatment for breast cancer and beyond. So they formed For the Breast of Us, a website dedicated to "elevating narratives and images of all women of color."
"I also noticed while going through photos on Instagram, I had a hard time finding women with breast cancer who looked like me," said Marissa. "After one of my best friends passed away from stage IV breast cancer, I had enough and wanted to do something! But I knew I couldn't tackle this task on my own. We wanted to give women of color and their families an online community where they can read stories from women just like them, have resources at their fingertips and submit their own experiences to be shared. For the Breast of Us is something that was needed and I am glad we were able to make it a reality; not only for us but for the community as a whole."
Social media platforms are a great way to connect with other survivors who understand the highs and lows of a cancer diagnosis. There are thousands of platforms, accounts, and individuals out there sharing personal stories to help others feel less alone.
Step 5: Resume normal activities
Returning to a normal routine after cancer treatment is an adjustment. While your life was once filled with appointments and interactions with doctors, pharmacists, and other medical professionals, it begins to slow down after treatment ends and that can feel odd. You were once under a microscope and now you're out in the world.
For many, returning to work can be a major hurdle.
Kim Angell was 34 years old when she was diagnosed with breast cancer. Kim took a hiatus from her job as a human resources consultant to fight her cancer, and after two years of appointments, treatments, and multiple surgeries, she decided that she was ready to return to work.
But the routine of work—something that was so familiar for so long—now felt foreign. Kim needed to relearn how to fall back into that routine, so she worked with a rehabilitation consultant to start the process of returning to work. She started a work conditioning program that helped her condition her mind and body for work. Over the course of 12 weeks, she completed a combination of physical (strength training, cardio, and stretching) and mental exercises (reading, puzzles, typing, brain games) as well as weekly counseling sessions. The program helped her to regain her confidence, set goals, and advocate for herself.
After she returned to work full time, Kim found that she was still struggling. Insomnia, fatigue, and brain fog continued to be a burden, so she decided that she needed to scale back to four days a week.
"It was hard stepping back at first, feeling like I was failing myself somehow," said Kim. "But honestly, now that I've been working a shorter week so far, it has been one of the best decisions I've ever made. Getting back to living life and thriving rather than just surviving."
Life moves on and so will you.
Life after cancer is an adjustment that takes time. That idea can feel impossible after all of the drugs, the procedures, the appointments, the pain, and the stress. Your mind and body have been through so much and it's difficult to conceive a life beyond the trauma of a cancer diagnosis.
But as life returns to a routine, it really does get better.
The saying that time heals all wounds is true in this case, you just need to take a deep breath and take it one day at a time.
---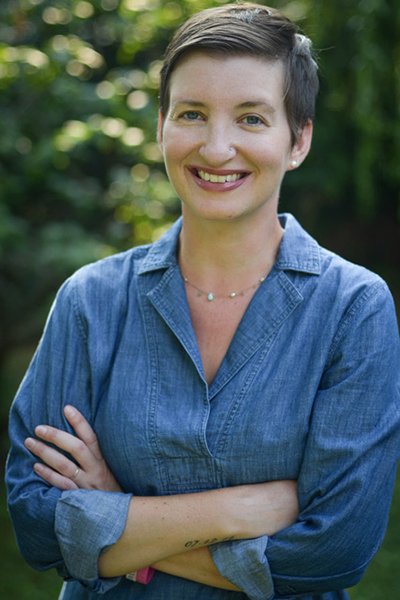 Meet Jenny Leyh
Jenny Leyh is a mother, freelance writer, cancer survivor and integrative health advocate living in Haddon Heights, New Jersey.