We all deal with memory loss of one kind or another. Whether we miss a monthly payment, temporarily lose our keys, or forget the name of a long-time neighbor, most of us deal with some type of harmless forgetfulness.
As we grow older, it is not uncommon for many over a certain age to begin associating these normal lapses in memory with fear of such conditions as Alzheimer's disease or some other form of dementia.
While the majority of those diagnosed with dementia tend to be older, our forgetfulness and memory loss don't necessarily indicate the onset of such devasting diseases like Alzheimer's. In fact, the Alzheimer's Association provides resources on its website to differentiate these types of common slip-ups from the early signs and symptoms associated with dementia.
As we celebrate and promote women aging well this month, here are some integrative approaches to maintaining your memory and cognition.
Herbal Supplements
Herbal remedies have been used in China for more than 2,00 years to boost memory. Some with the most evidence behind them include:
Turmeric: You probably know this herb as a spice, but it's also used in numerous remedies in Asian medicine. Like all the herbal remedies mentioned here, it has strong antioxidant and anti-inflammatory properties. One study of 1,101 older people without dementia found that those with a high turmeric consumption had better cognitive function than those with lower consumption.
Ginseng: Ginseng can help improve learning and memory, potentially protecting against Alzheimer's disease. One reason could be its ability to protect against amyloid-β and cholinesterase activity, both of which are associated with the development of Alzheimer's disease.
Healthy Diet
Maintaining your memory as you age also means embodying a healthy diet to minimize the risk factors associated with diseases like dementia. A diet high in healthy proteins, fruits and vegetables and low in saturated fat, sugar, and processed foods, can go a long way in preventing many health problems, including those connected to Alzheimer's disease.
In fact, a systematic review of 12 studies found that participants who strictly followed the Mediterranean diet had a better cognitive function, lower rates of declining cognitive functioning, and a reduced rate of Alzheimer's disease.
Yoga or Exercise
The benefits of exercise and yoga are extensive but, specifically, they can be utilized in treating the effects of depression, which can lead to chronic inflammation, especially as we get older. By engaging in any of the various types of exercise to combat depression, you can avoid the "foggy" feeling that limits the ability to concentrate in many depressed people.
Not only can yoga and exercise improve depression and mood, but there is also evidence they can lead to improvements in cognitive function, particularly attention, processing speed, executive function (decision-making) and memory in people with and without depression.
Sleep
The National Sleep Foundation provides the following information on the connection between sleep and memory: "Healthy sleep puts us in the right state of mind to take in information as we go about the day. Not only that, we need a good night's sleep to process and retain that information over the long term. Sleep actually triggers changes in the brain that solidify memories—strengthening connections between brain cells and transferring information from one brain region to another."
As the medical field continues to take a keen interest in sleep and the importance of getting regular, restful sleep for our overall health, the impact sleep has on our memory will only expand as studiescontinue to be published.
Playing Games
And lastly, play games. Playing board games, crosswords, chess, bingo, or cards was found to slow mental decline for those in their 70s. So says a decades-long study of over 1,000 people in Scotland. Those who played games kept memory sharp and improved scores on thinking tests compared to those who didn't play. It's great to start early, but even those who increased game play in their 70s still benefited as they aged.
For women entering the later stages of their life, memory can serve as a foundational aspect of healthy aging. By embracing the approaches here, you can maintain your memory and cognitive function while also lowering your risk for diseases associated with dementia. Minor episodes of forgetfulness will most likely still occur every so often but your overall memory will hopefully remain in generally good health.
For more information, see the full Successful Aging pocket guide here.
---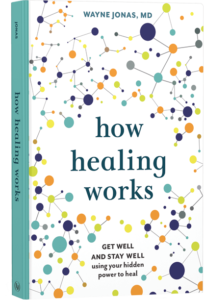 Your Health Into Your Own Hands
Drawing on 40 years of research and patient care, Dr. Wayne Jonas explains how 80 percent of healing occurs organically and how to activate the healing process.