When you're on a plane, the preflight safety instructions include a directive to place your oxygen mask over your face before helping others. The idea is that you must first address your own health and safety so you are better equipped to aid others. The same wisdom should apply to your health.
In previous articles, we have explored the stress and responsibilities associated with caring for your family and aging parents. But what about caring for yourself? It is as imperative that you advocate for your own health as it is to plan and manage your family's health needs.
As the head of the family, you are constantly in a position of having to plan ahead. The playdates, soccer practices, and time for schoolwork—it's a lot to manage! And on top of that, you have your own responsibilities—work, household duties, and your own medical needs.
The experience of living through a pandemic has underscored the importance of maintaining healthy habits that impact mind, body, and spirit. This year has been stressful for all of us. Finding a balance between telework, Zoom school, and day-to-day tasks is a juggling act!
So often when we become overwhelmed, our unique needs end up falling off the to-do list. It's time to reach for our own oxygen masks and reestablish a health routine for ourselves so that we can continue to provide care for our families and aging parents.
Integrative meets conventional care
Let's start with establishing a baseline for your conventional medical care. It's always important to maintain annual appointments with your primary care physician, as well as any specialists you may see, such as your gynecologist, dentist, or optometrist. These regular check-ins with your medical providers are important preventative health actions. Routine preventive care such as mammograms, Pap smears, and yearly flu shots are proven methods to maintain health.
But in addition to conventional treatments, consider incorporating complementary methods of care into your healthcare routine.
Here are some common maladies that parents might experience and some suggestions on how to manage:
Back pain. A lot of new parents experience back pain, especially in your baby's first year. Depending on the severity, your doctor may recommend physical therapy, anti-inflammatory medication, and/or chiropractic care. Relaxing yoga or a massage might be in order—you've earned it!
As parents, we often feel tired. Whether we're up all night with a teething baby or are struggling to keep up with the fast-paced toddler lifestyle, all the coffee in the world isn't going to help. Find some time to exercise, eat protein-enriched snacks throughout the day, and drink plenty of water.
Kids have a lot to say. And all that talking might lead to a headache (lack of sleep can also contribute). In addition to an over-the-counter anti-inflammatory, drinking plenty of water and finding some quiet time will also help. Give your child some books to read and insist on a nap or some quiet time—you and your child will benefit. If the headaches are more serious, check out our migraine guide.
Depression. Parenthood can be isolating and lonely. Your children may bring you joy, but the act of constantly putting someone else before yourself can lead to low feelings. It's important to talk about how you are feeling—whether to a friend, family member, or professional, such as a social worker or therapist.
Self-care
The day-to-day pressures and challenges involved in raising kids and managing a family and household responsibilities can trickle down and affect a person's mind, body, and spirit.  And after so much time away from our family and friends, we're all in need of a little self-care. We've explored conventional and complementary care, but another critical aspect of integrative, whole-person care is self-care.
Here are some ways to explore self-care:
Journaling is a positive and effective way to help manage complicated emotions and set goals for yourself.
Get moving! Just a half hour a day can do wonders not only for your body but also your mind.
Take time to yourself. Whether you are craving a quiet hour to read, garden, or just be alone, carve out some time for you.
The healing power of relationships
It's so important to connect with other parents who are going through the same thing as you. Child-rearing on its own is challenging, but this last year has added another layer to the chaos that is raising children. Connecting with others and sharing experiences may help ease some stress. Tapping into a community who just "gets it" can be like a breath of fresh air.
Here are some suggestions on where/how to meet other parents:
Social media. Local community groups, such as local parent groups, are a great way to meet other parents.
Classes/sports for parents. Explore your hobbies while getting some time off from parenting and housework.
Classes/sports for kids. Whatever you kid is into—dance classes, music lessons, or sports—chances are other parents will be there as well.
Whether it's local clean ups or bringing meals to seniors, giving back to the community is a great way to meet other parents who want to invest in your local community.
"The healing power of relationships is an important aspect of self-care," said Dr. Wayne Jonas, author of How Healing Works. "Having a confidant goes beyond simply having someone to talk to; it actually can be a strong predictor of long-term health. One of the most successful treatments for our individual health doesn't come from a prescription: it comes from our environment—specifically how we connect to our community."
Much like the care we provide to our family and aging parents, we need to have the same thought and care when it comes to our own health. Striking a balance between a healthy mind, body, and spirit is critical to activating the healing process. As is true in air travel, so it is in life—your ability to aid others will be much stronger if your needs are first met.
---
This article is the third in the Legacy of Health Series. Read the previous articles "Understanding the Needs of Your Parents as They Age" and "Creating a Plan for Your Family."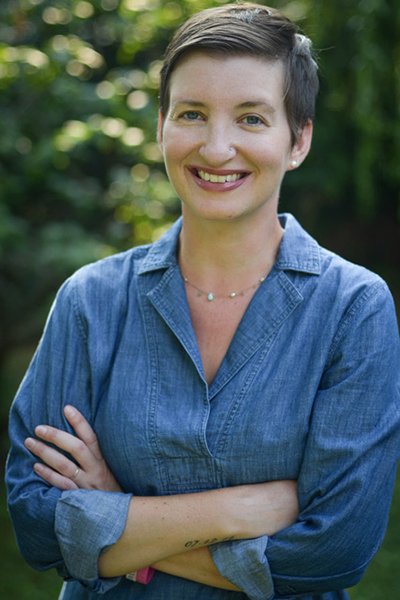 Meet Jenny Leyh
Jenny Leyh is a mother, freelance writer, cancer survivor and integrative health advocate living in Haddon Heights, New Jersey.